Among thousands of lipsticks from many famous brands worldwide, here are the most loved red lipsticks that I choose to use daily, even for the office or hanging out with my friends.
Shu Uemura Rouge Unlimited Matte M OR 570
Shu Uemura is a Japanese cosmetics brand famous for its lipstick collection. The Shu Uemura Rouge Unlimited Matte was released in 2019 with glossy black packaging.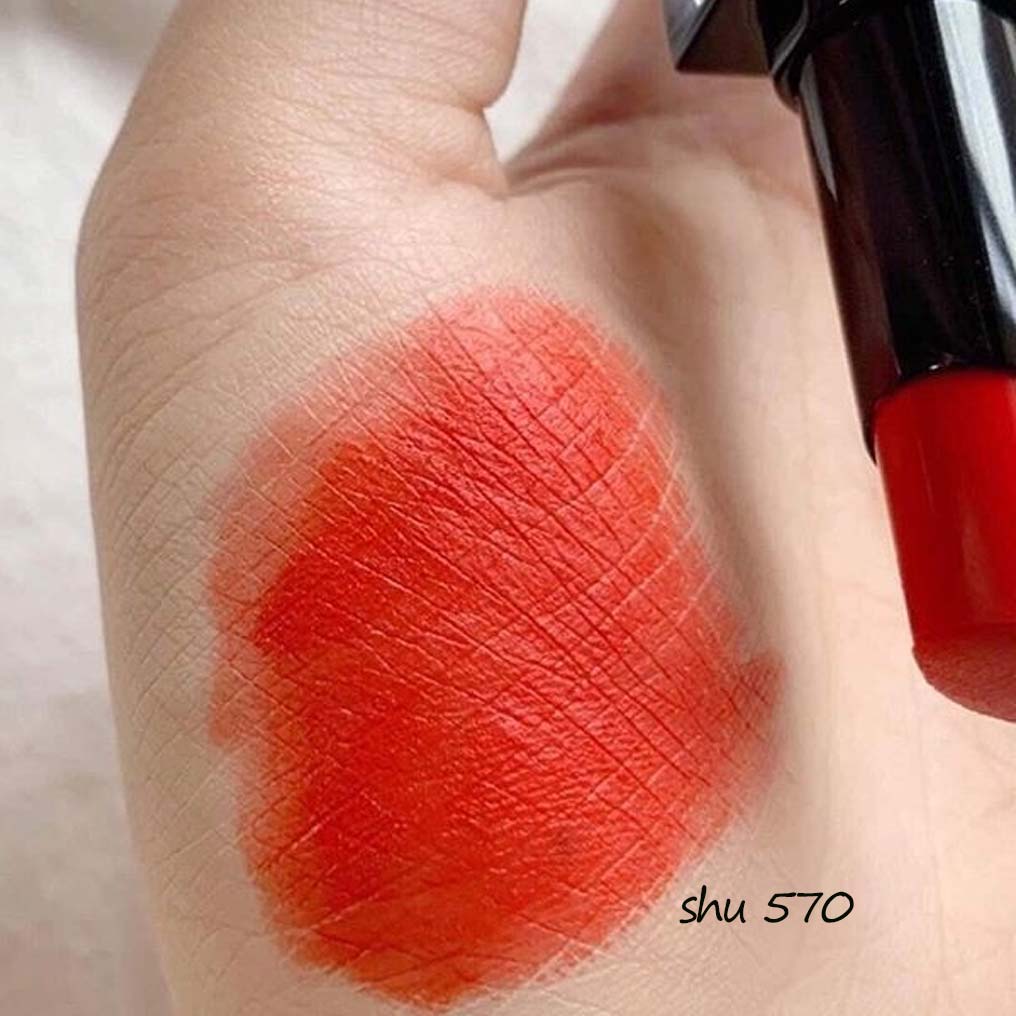 Shu Uemura 570 lipstick has a matte finish with outstanding improvements in soft and smooth nutrients, and this long-wear lipstick promises to last up to 8 hours without drying your lips.
TomFord Lip Color Matte Rouge A Levre Mat 16 Scarlet Rouge
Tom Ford 16 Scarlet Rouge has a classic deep red – the traditional red lipstick that every girl should have in their pocket. Tom Ford has a unique brand and beauty thanks to the words TF on the head, which is cast in metal with circular patches of glitter, making lipstick attractive and high-class enough to raise every girl's self-esteem.
MAC Ruby Woo, a red lipstick suitable for all seasons of the years
Ruby Woo is the legendary lipstick that makes up the brand for MAC's lipstick line. Ruby Woo's red lipstick color is suitable for all skin tones, helping every girl stand out without being too fussy.
I love MAC Ruby Woo because it is easy to find in cosmetic stores, has an affordable price, is small and easy to pick up design, and absolutely for its beautiful red color.
Swatch Shu 570 – TomFord 16 and MAC Ruby Woo
Now, let's compare the three lipstick colors of Shu 570, TF 16, and MAC Ruby Woo below.
Shu M OR 570 Mini size 1.0g lipstick has a red-orange color with a light, soft matte that does not dry the lips.
Tom Ford 16 lipstick with classic red lipstick is easy to use and most suitable on spring, winter, and festive days.
MAC Ruby Woo with retro matte lipstick dries lips and is difficult to hit for those who use it for the first time. My little tips is combining it with Dior lip balm before applying the Ruby Woo; the color finish will be much softer and more comfortable for long day wear.
Recommend: MAC Ruby Woo $17.9