If you're a fan of Japanese skincare products and cosmetics, you've probably heard of the Cosme Awards. This is an annual award for the best-selling products on Cosme.com, Japan's leading online cosmetics website. The products on this ranking are all voted and judged by Japanese consumers so they are extremely fair. Here is a list of 10 best Japanese skin care products on Cosme in the first half of 2018 that certain beauty followers should refer to.
Lululun Moist Gel Cream (about $43USD on Amazon): With attractive ingredients such as cactus extract, algae, passion fruit, this Japanese skincare products reviews as extremely suitable to replenish skin moisture at night. In addition to the hit paper mask, do not forget about this very good gel cream.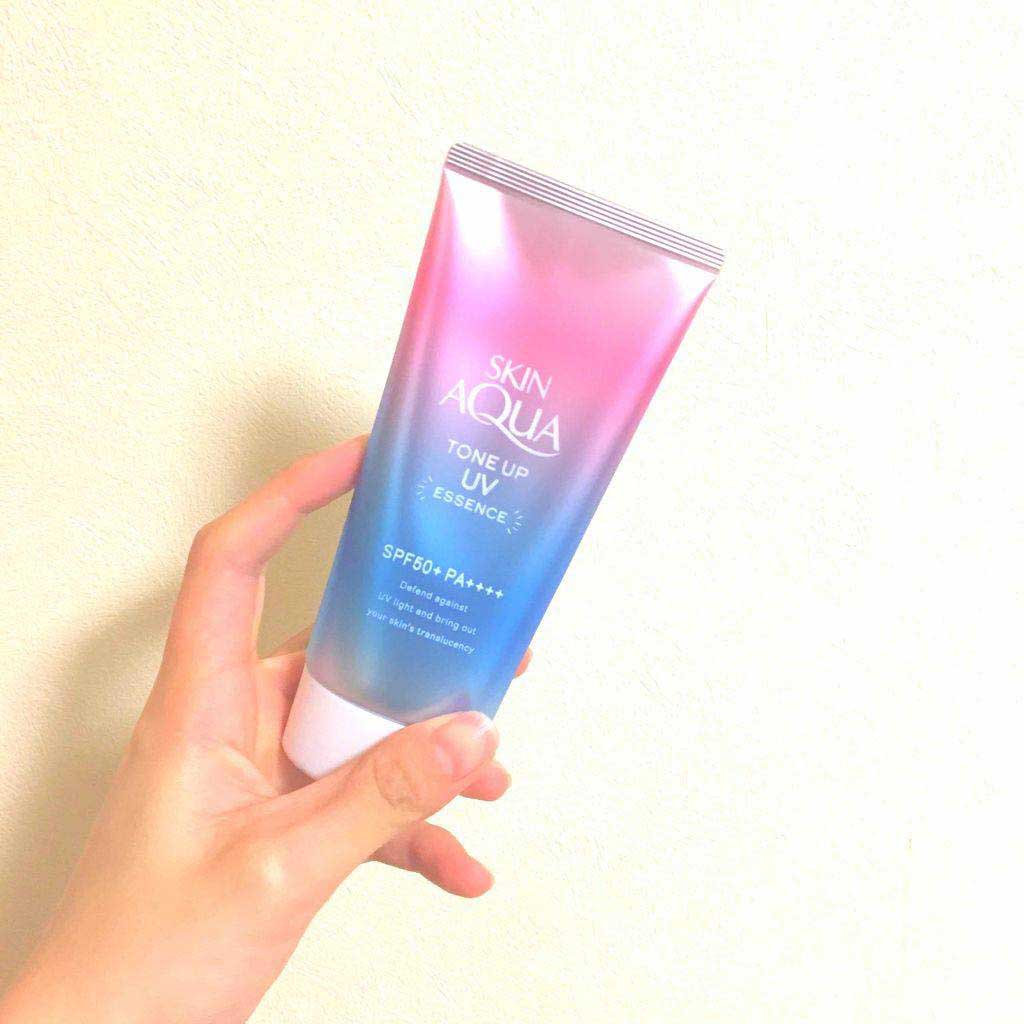 Skin Aqua Tone Up UV Essence (about $15USD): This lavender essential sunscreen has the ability to raise the skin tone effectively, creating a healthy pink and white effect. Not too much whitening, but effective sun protection and easily remove makeup with a cleanser. The most popular sunscreen location is extremely worthy for you at all times of year.
Shu Uemura Porefinist² Sakura Refreshing Cleansing Oil (price: $34USD for 150ml; $75USD for 450ml). In the most favorite makeup remover category, like every year, Shu Uemura is still named thanks to a series of advantages such as deep cleansing, easy emulsification, and does not cause dry skin. In addition to the high price, there is no reason why they do not love a sweet pink makeup remover like this.
Shiseido Senka Perfect Whip (about $9.5USD): If you are a fan of the cleanser with foam, soft cotton, you should definitely try Shiseido Senka Perfect Whip. The price is very cheap, so Senka will surely be loved by many followers of Japanese cosmetics.
Namerakahonpo Cream BN (about $14USD): This product from Namerakahonpo became one of the best Japanese skin care products of the Cosme's cream category in the first half of 2018. With the main ingredients of fermented soybean sprouts and arbutin, the skin's ability to lighten the skin This product is very respectable.
Shiseido Recipist Moist Lotion More Rich (about $24USD): With the key criterion for a healthy, glowing skin to be moisturized, this moisturizing milk product promises to bring a plumping appearance full of vitality to the skin. It has a quite pleasant price but this girl is not easy to buy outside of Japan.
Elixir Balancing Oshiroi Milk SPF 50+ PA ++++ ($70USD): A skincare product suitable for those with oily skin, lack of moisture, and a sunscreen indicator that cannot be more perfect than before applying makeup.
Shiseido Haku Melanofocus V Serum (about $95USD): 2018 promises to be a big year of victory for Shiseido when the range of products from mid-range to high-end continues to appear in prestigious rankings. This is a concentrated product to prevent aging and skin damage with M-tranexamic Acid. This is safe, effective melasma, improving skin pigmentation problems.
D Program Allerbarrier Mist (about $30USD): As a sub-brand of Shiseido, D Program is still a strange name to the Vietnamese market. She is not just a mineral water spray but also the task of a very effective moisturizer while keeping makeup lasting longer.
Albion Infinesse White Whitening (about $48USD): This "hot hit" whitening lotion and facelift is said to be one of the secrets to help Japanese girls possess jealous white porcelain skin.