MAC is a famous cosmetic brand around the world. One of their well-known beauty products is the MAC Retro Matte Lipsticks, which own the best quality but are affordable price. The lipstick that comes from MAC was so popular that it is difficult to think someone has not used this brand before. Bringing confidence and attraction to women, MAC Ruby Woo is the traditional red lipstick of MAC that is also the best seller lipstick of this brand. Although there are thousands of red lipsticks in the cosmetic world, you should not ignore using these MAC Dark Red lipstick shades below.
Top best dark red lipstick for girls in 2022
1. MAC Russian Red Lipstick
MAC Russian Red Lipstick has a matte finish and can highly cover the pigment of your lip's tone. This is a traditional retro red colour lipstick that suits most women and their skin tones. The Russian Red is soft, smooth, and easy to use on any lip.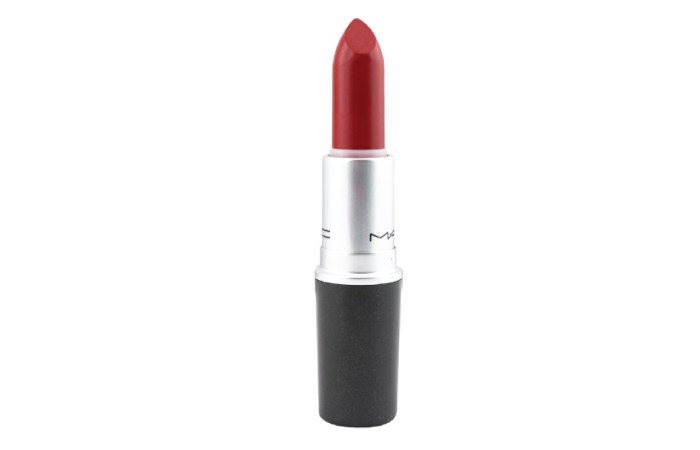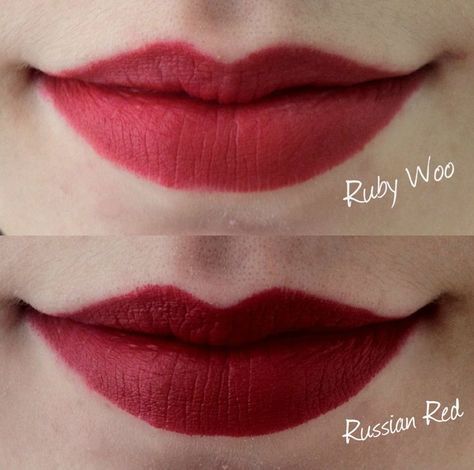 The price of MAC Russian Red is about $22 for full-size lipstick. You could buy this product through MAC Authentic Store on Amazon.
2. MAC Dubonnet lipstick
MAC Dubonnet comes up with a deep red shade with burgundy undertones. The MAC dark red lipstick of Dubonnet owns a creamy texture with a glossy finish. This is one of the best dark red lipstick shades that we can also wear daily. More than that, this matte lipstick can last up to three to four hours, best fit with the skin without any makeup.
3. MAC Brave Red
MAC Brave Red is one of the best MAC dark red lipstick shades that fit most skin tones worldwide. The Mac Brave has its cremesheen texture, brings soft lips and is easy to wear for every application. It's slightly sheer in the end, so to get an intense colour, you have to swatch more times on your lips.
Red lipstick is suitable for many skin tones and hair colours. In conclusion, the MAC Brave Red is a good choice for looking for dark red lipstick. The MAC Brave Red has received high reviews from many beauty bloggers around the world. This lipstick shade is also the "close friend" of the office ladies who are gradually over 30.
Readmore: Best Selling MAC lipsticks with the Red Shade
4. MAC Lady Bug
MAC Lady Bug is a matte lipstick that blends from tomato and neon pink undertones. The cream matte finish helps moisturize your lips while still giving them a glossy look. If you seek a red lipstick that fits your natural makeup, then the MAC Lady Bug can be the best choice for you. The texture of Lady Bug is a little sheer on the lips, so after being swatched, they will leave an excellent red stain. More ever, it can last up to three to four hours.
5. MAC Chilli
MAC Chili is a matte finish lipstick that combines dirty red and a little bit brown undertones. The matte finish brings a weightless feeling and can swatch smoothly on your lips. The matte finish lipstick from MAC Chili can last for up to five to six hours. This is a usable colour for every skin tone and makeup style.
6. MAC Diva Lipstick
Diva is one of the best MAC Dark Red Matte Lipstick collections girls should think about. The MAC Diva owns a beautiful dark burgundy colour. It also has a matte finish that could bring smooth and soft lips. The burgundy shade also brings girls a sexier outlook, attractive and also powerful. This MAC Dark Red Lipstick is only suitable for those who love heavy makeup. If you want to be sexy and glamorous, don't forget to try the MAC Diva Lipstick.
The full size of MAC Diva lipstick at any Authentic store is about $20 to $30. You can buy this MAC dark red lipstick on the Amazon store by the link below.
7. MAC Sin Lipstick
MAC Sin is a deep dark red lipstick of MAC Matte Lipstick collection. It is deeper and more brown than a MAC Burgundy or MAC Diva. It's not as red as a typical burgundy lipstick, which gives it an excited and more vital look.
Readmore: MAC Sin vs Diva Lipstick, which is best for you?
The bottom line
This dark red lipstick close to the black is reminiscent of bittersweet wine and sweet. This is not an easy-to-wear colour and is suitable for the majority. It is especially ideal for those who like heavy makeup and often wear black. If you don't want to look too old with this lipstick, you can apply ombre style – the lips are dark and fading out.